TEAM
Meet your team

For this life changing experience you can build on our experienced and dedicated co-walkers who guide you, each step of the way.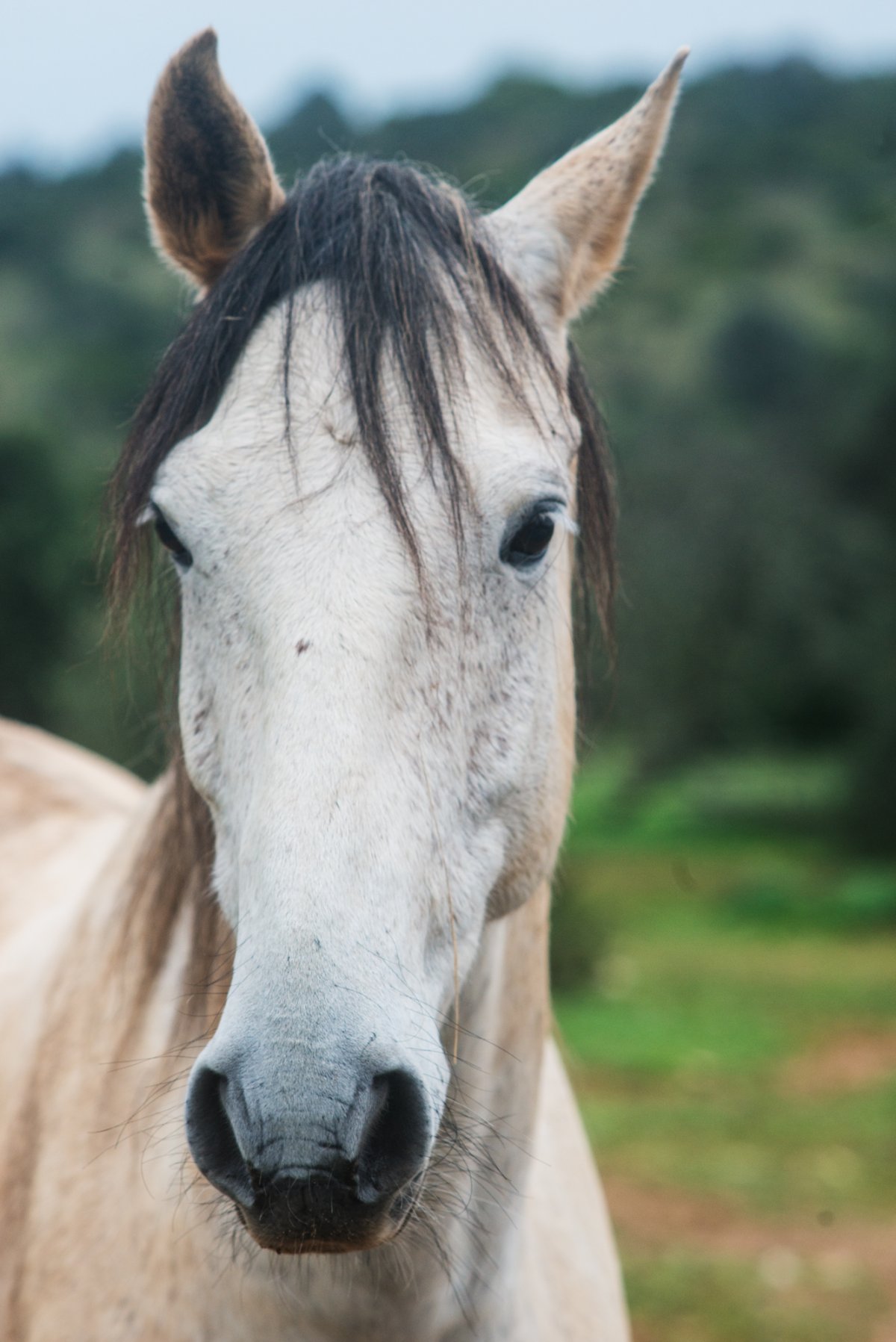 Flame
Rescue
Our alpha male. He is Rescued from slaughter in 2014 when he was 2 years old. He learned us a lot about horses. He can make big boys feel small and small boys feel big.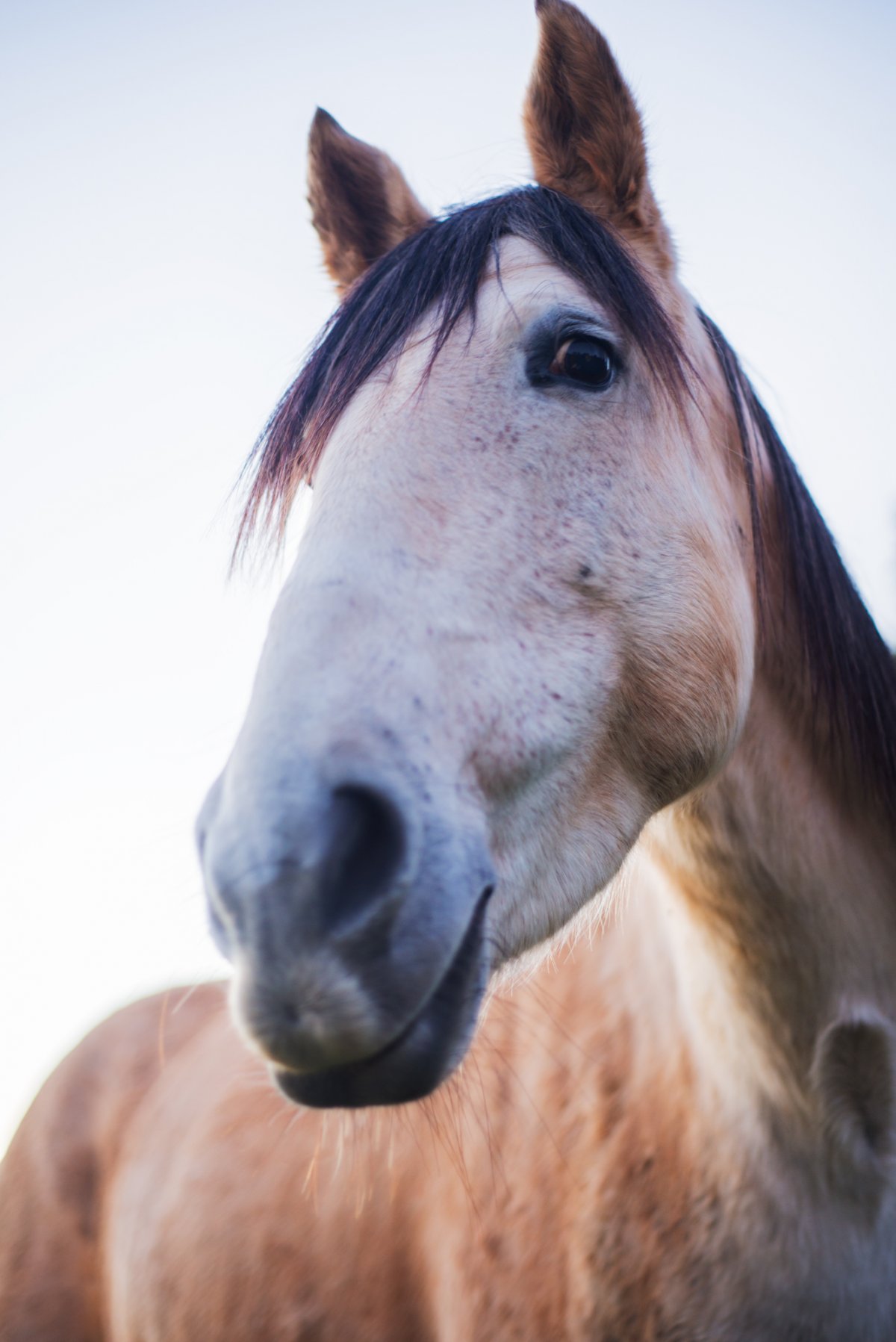 Maya
Rescue
The alpha mare. She came in wounded, skinny and scared of people and lost her foal 2 days before we got her in 2017. She likes cuddling but only when she asks for it.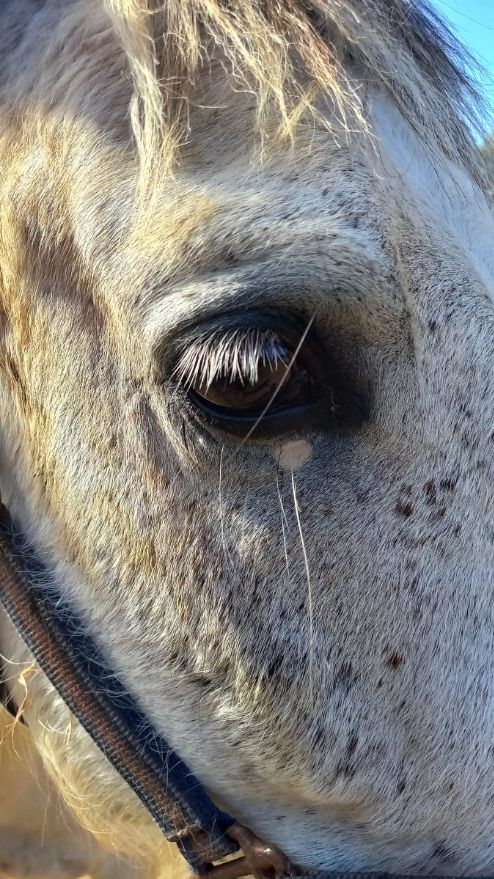 Boneco
Rescue
Boneco joined us on 20 March 2022. His deep scars still remind us of his days pulling heavy carts over sizzling hot asphalt. After a total collapse he is now recovered from his physical wounds and we now work on his mental well being.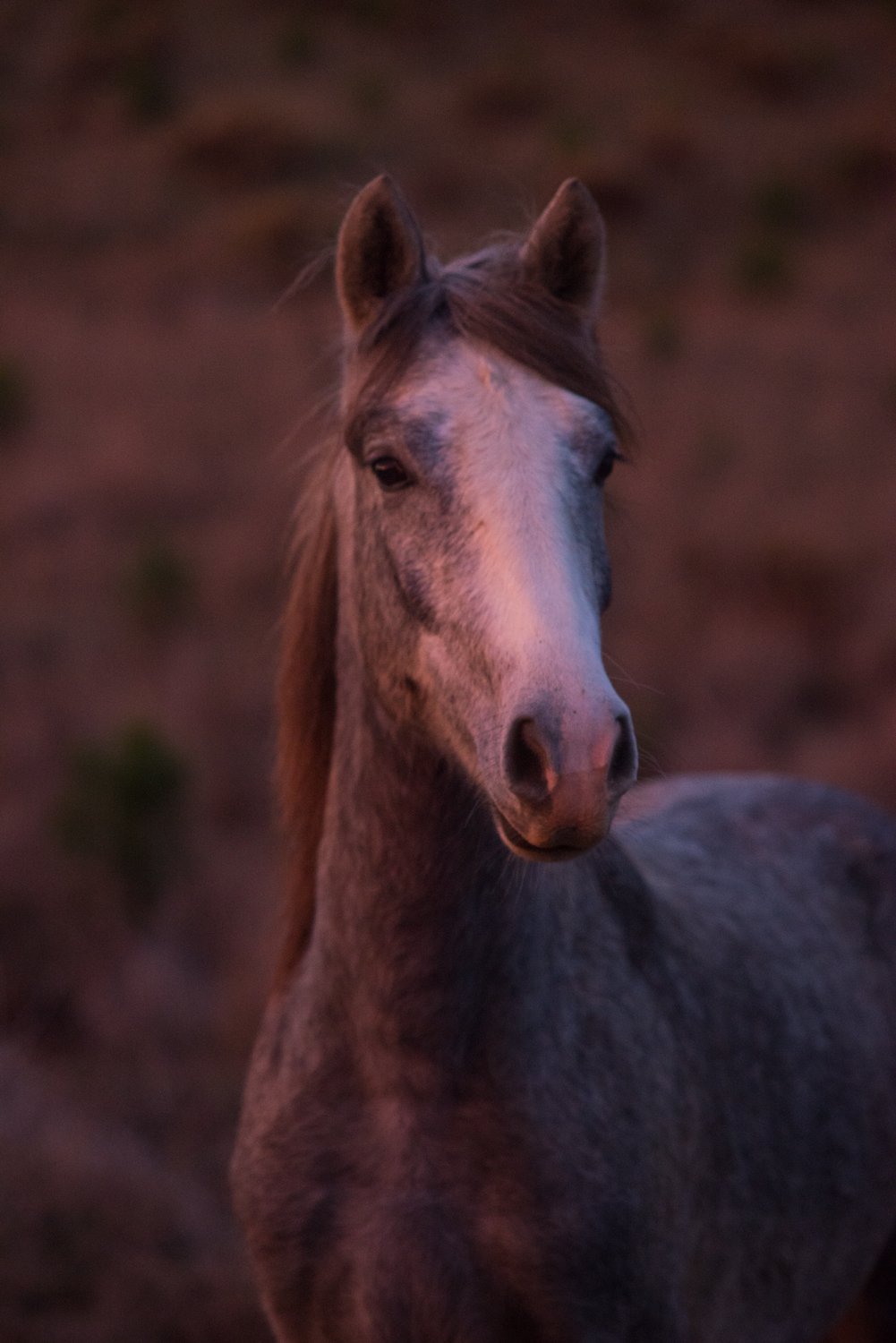 Luciano

Happy soul
Lucky Luciano is born dark brown but is grey at the moment and will turn white like his mom Divina. He is a sweet soul who likes to play and chew on everything he can get his mouth on and test you out.

Rocky

Happy being
Rocky came to us, together with Divina and Luciano, as an orphan foal when he was just 1 month old. We became his substitute parents. He loves to get cuddles and he will ask you for it. He is a brave little horse and not afraid of anything.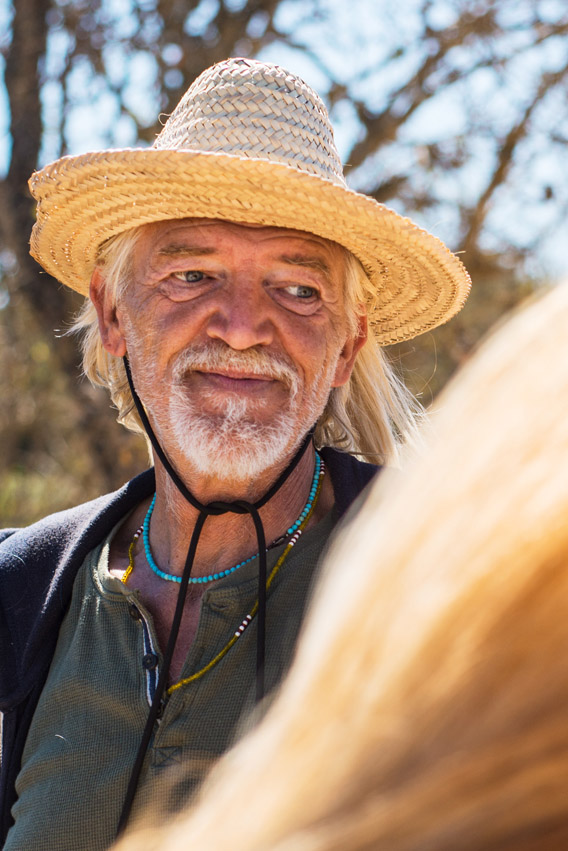 Sakshin
Host & Horseman
The horseman. Your host and guide during the walks. He makes sure that the herd keeps moving and that you get the guidance and the experience that you need. He will help you to understand your horse and take the lead.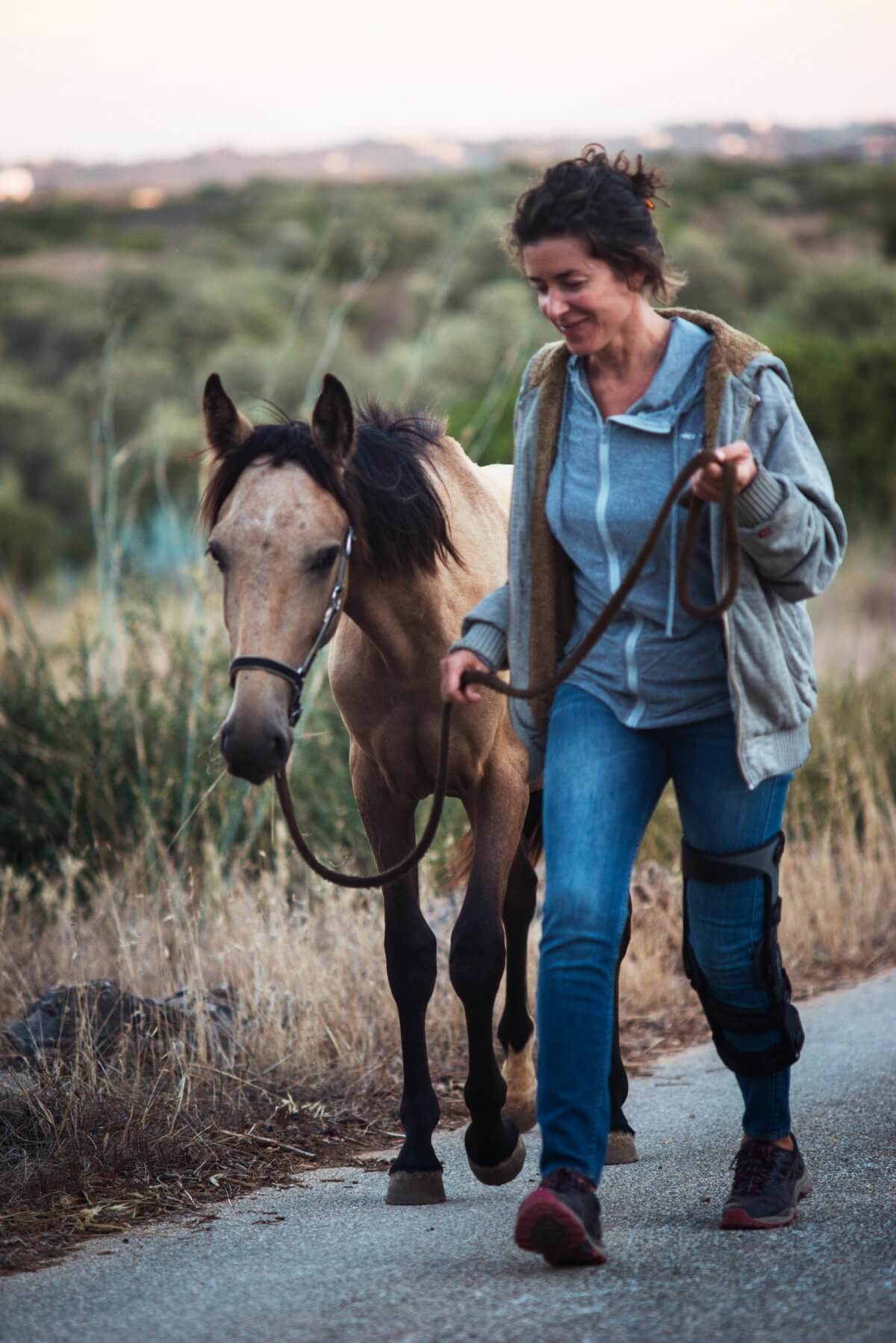 You
Guest
Are you drawn to horses? Would you like to deepen the connection to them, yourself and nature? Are you up for a challenge to walk with us for 5 days through the South-West Algarve? Join us for a magnificent journey.

"This was an amazing experience! I'm so happy that my husband and I chose to do this. The hosts were kind and welcoming. They explained all the safety rules first and then the horses came to chose the individual they wanted. And if you were not chosen, you were able to pick. It was a lovely experience and I would highly recommend this."

Guests
– Jamie on Airbnb
"A wonderful experience that's quite unique. In our group of five we had very different levels of 'fear' of horses. Sakshin and Charlotte did a great job of helping each one to find his/her own way of engaging with 'our' horse. We all left happy, feeling that we had connected in a new way and learnt something new. Highly recommended."

Guests
– Karolin on Airbnb

"This is a must do for anyone that is visiting Lagos! The afternoon was magical, hearing the stories behind these beautiful horses rescue was incredible and being able to walk with them in the afternoon sun is memory that we will never forget! Thank you so much Sakshin!"


Guests
– Cara-Lee on Airbnb