Walking towards your true self, with a horse by your side.
Our journeys are an adventure by foot with a horse by your side, each step of the way. An adventure into nature and into our own depths. How do we experience ourselves while being in the loving presence of a horse? What are our presumptions about the horse and about ourselves? How do these beliefs influence the way we live our lives?

How can we guide a being that is so much bigger and stronger than us? It's by learning how to trust ourselves in taking the lead with our hearts. When we connect to our heart, the horse connects to us. In these journeys, we will guide you to find the balance between being and doing, between surrendering and deciding. The horse will be your zen master and shows you everything that is inside of you.

Being in the nearness of horses will help you to see where your areas of transformation are. Come and listen to the whispers of your heart, being surrounded by beautiful nature and the loving presence of our (rescued) horses.

While being with them, their big and pure hearts
will have a transformative effect on us humans,
if we allow ourselves to open up to the adventure ...
Cathy's Journey:
'It was a big adventure with lots of learning along the way. Getting to know the horses better each day was really pleasant. The first day was very challenging for me, but I learned a lot. When I was calmer and more together the experience was very different. Being outdoors dealing with all the elements felt so good.
Each day I felt a lot more relaxation, surrender, and fun. I am pleasantly surprised how easy it got with the interaction and how gentle and different each of the horses is. It has been a big learning experience and I would highly recommend it to anyone who seeks to connect deeper with themselves.'
Are you longing to be with horses? This is the time to connect ...
The Heartbeat of a Horse:

Horses hearts are much bigger than human hearts. Their frequency is much stronger than ours. By means of the natural phenomenon, 'entrainment', our hearts adapt to the horse hearts. We become one with the herd. We feel it on every level, physically and emotionally.

Our State of Being:
Horses are a mirror to the soul. The moment we change how we interact with ourselves and the horse, the horse changes too. They synchronize our behavior and reflect what is going on inside of us. They reflect our State of Being every instant.
Trusting Ourselves:
In these unprecedented times, we must trust ourselves, our hearts, our intuition, and our own guidance. Horses can help us to step into our own power and take leadership over our lives. This journey is a journey of a lifetime and will inspire you. It may be the beginning of a new path ...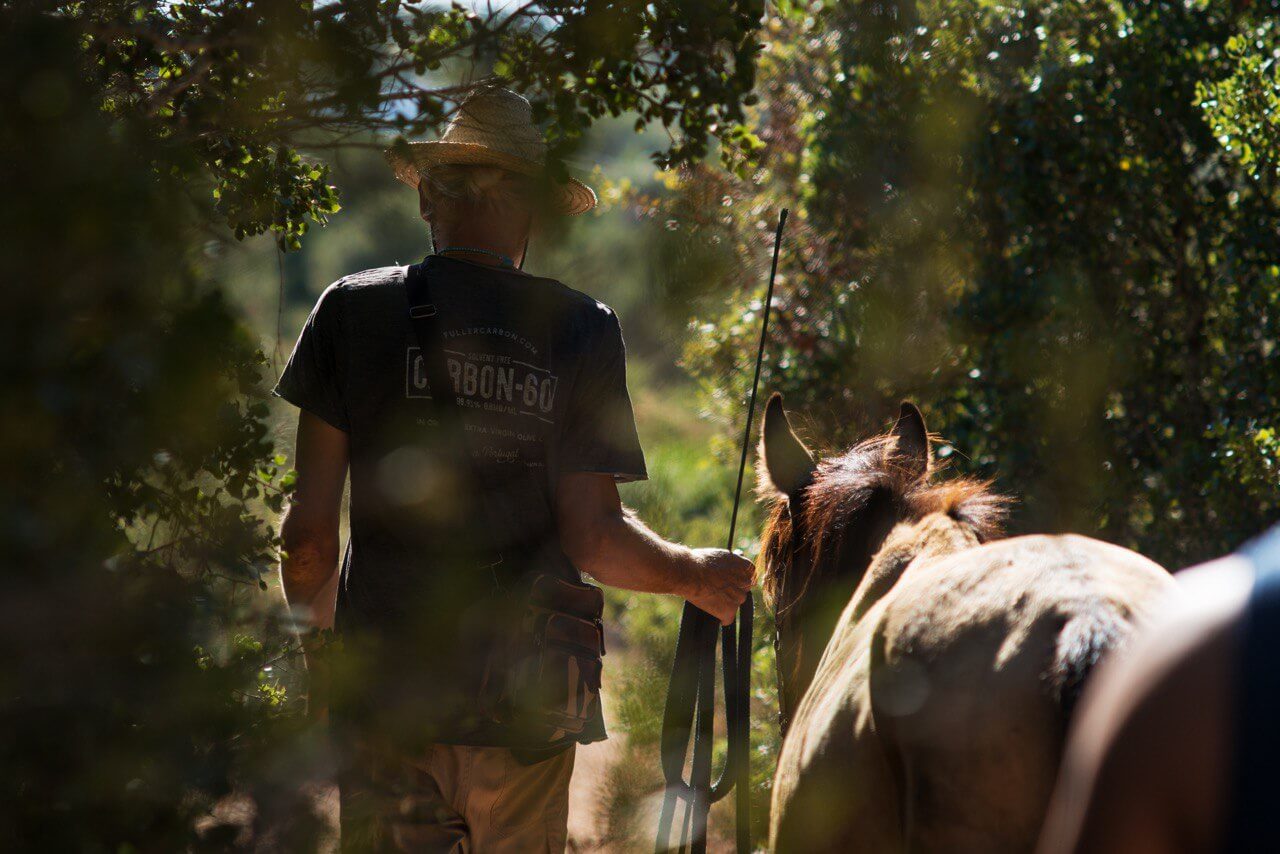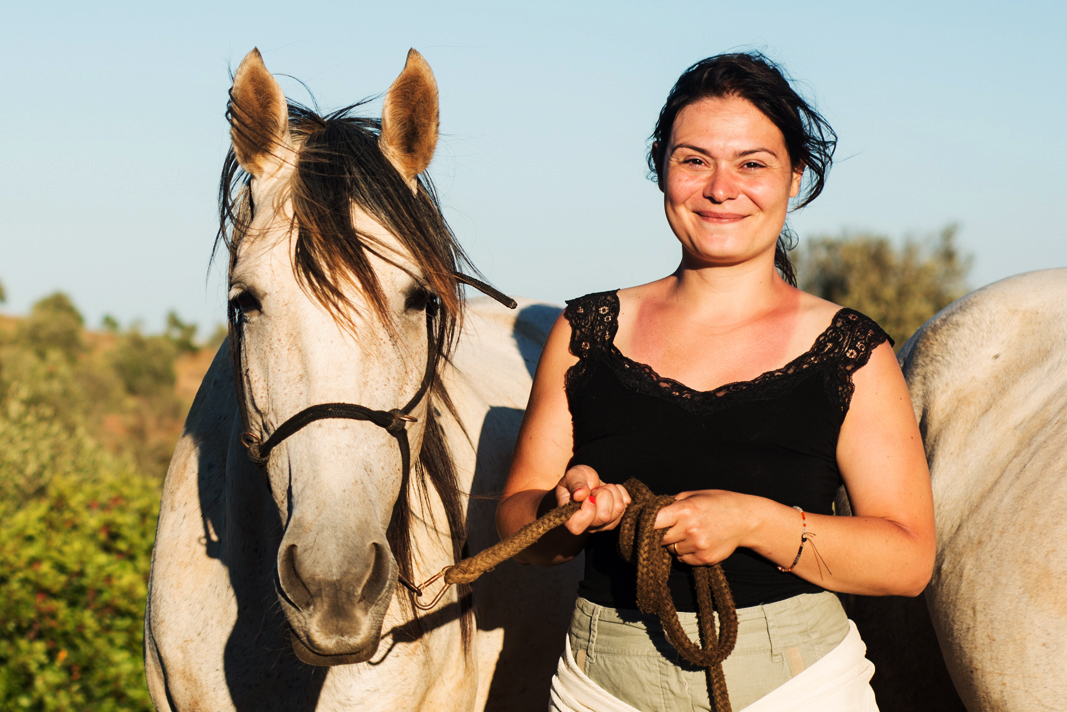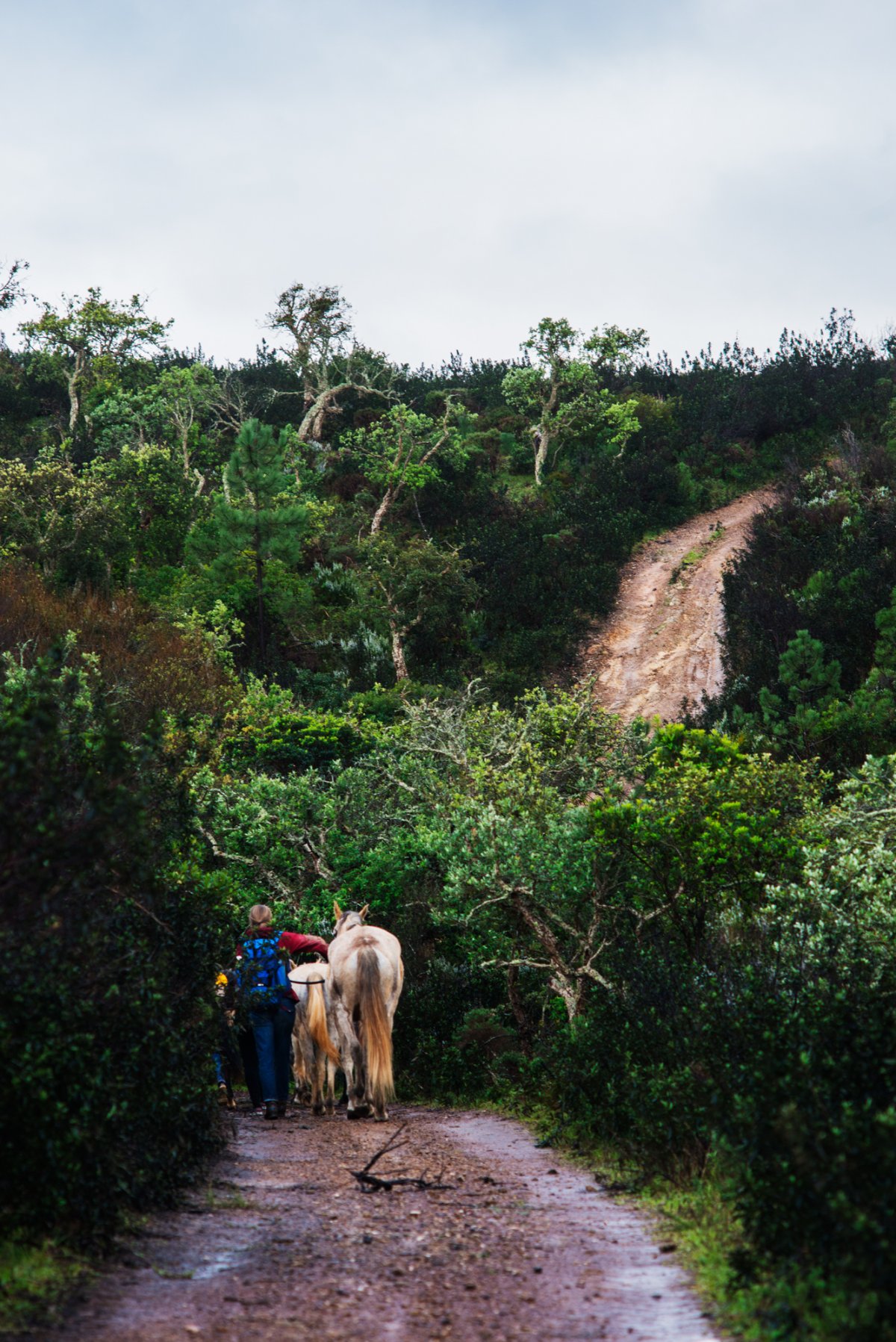 join us for an inner journey by foot with a horse by your side
For five days, we take you on an adventure through the nature of the South-West Algarve. There will be a balance between the kilometers that we will have to walk to arrive at our destination and breaks in between where we will be meditating with the horses and relaxing in nature.

When we arrive at our camp for the night, tents are set up and the food (vegan) is ready. There is more than enough time for you to enjoy the beautiful views and reflect on the path that you have walked so far. We end the day with a sharing circle.

In the morning you will be woken up by the sound of an eating horse, the birds, and the rising sun shining on your face. We start with brushing the horses and setting our intention for the day before we head out into the wilderness. The exact time schedule depends on the weather conditions and the needs of the group. On these exclusive journeys, we can only host a maximum of 5 participants.

Tania's Journey
It was a magical way to welcome the new year. I'm grateful for the introduction you gave me to a more sensitive way to relate with horses and myself. Thank you for the inspiring work you do with humans and horses. It was such a delight to see their freedom and joy. I appreciate very much the respect you showed them and us. I hope that I get to join you again someday soon.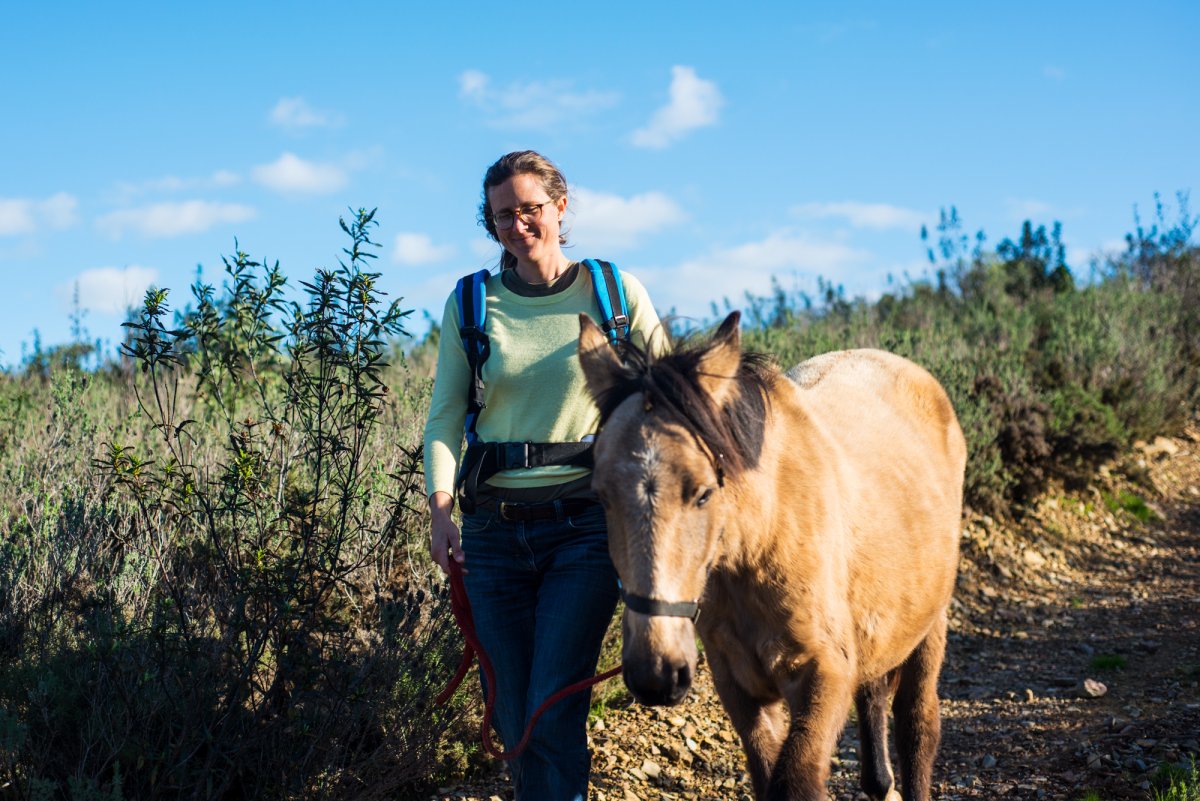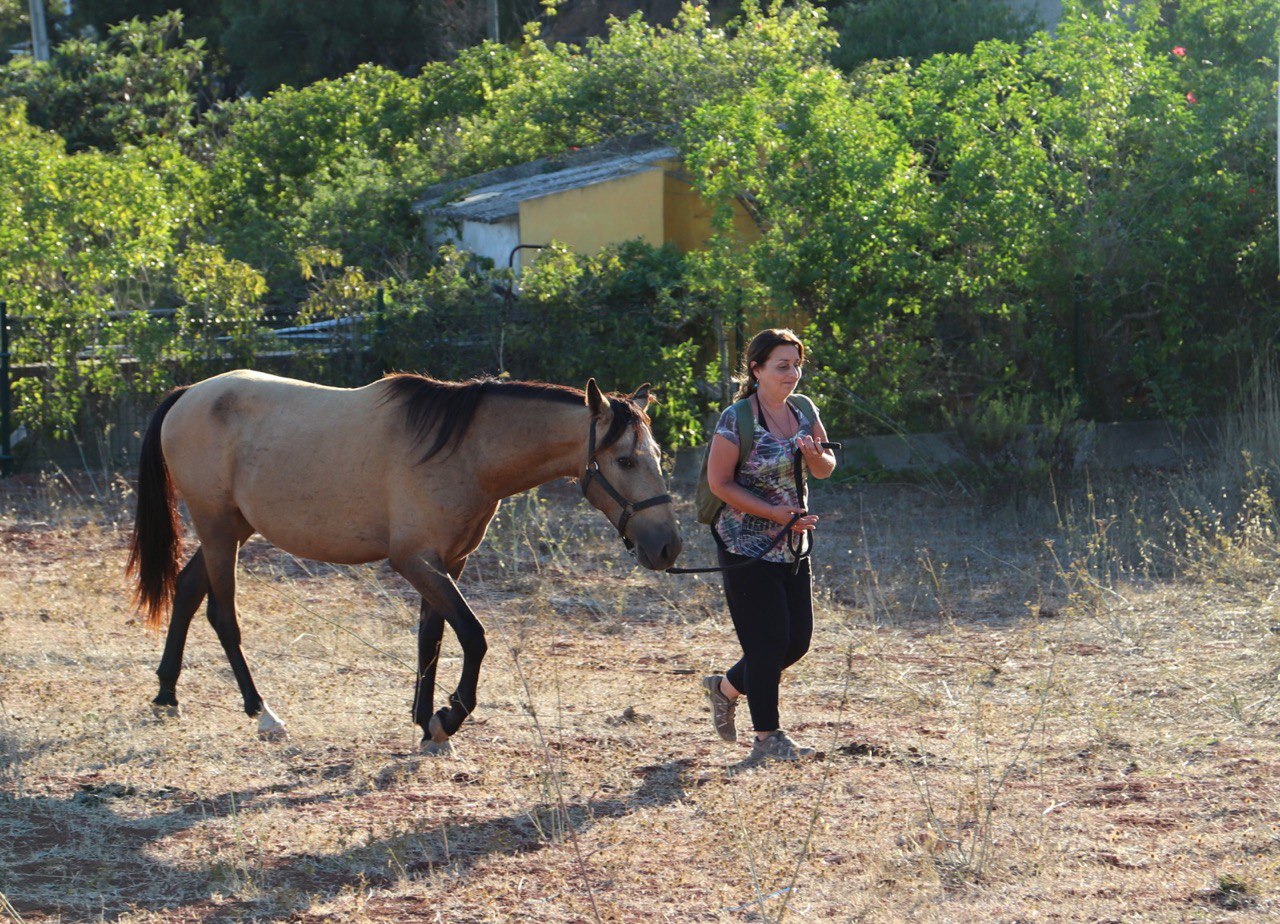 Cleo's Journey
For me, walking with the horses and Sakshin was a great experience. Out of my comfort zone. It brought me a lot, the lesson that I have more leadership in me than I ever thought. The love and energy I felt from the horses and when you move with them and let go, walking together in the same energy was incredibly beautiful to experience. The wonderful lunch by a beautiful lake and in the middle of nature made the experience one never to forget. I am grateful that I was able to experience this! Love Cleo
This journey is for those, who go off the beaten path, to connect with the depths of their soul ...
Let the horses guide you to known and unknown places within yourself surrounded by the beautiful nature in the South-West Algarve. Allow the unconditional love of these beautiful creatures, transform that what needs to be transformed for you to be able to fulfill your heart's longings and to trust your own guidance even more.

It's a time of expanding your horizon on how it can feel to be part of a herd of horses. It's a joyful, exciting, moving, transforming experience that will bring you closer to the horse but mostly closer to yourself.
1 day - HorseJourney
Even though this is a short journey, we are sure the horses will leave you in a state of bliss. We start at 09.00 and end at 19.00. We start the day with a meditation, to continue with a walk to the forest, and a lunch in between the horses at the lake.

5 day HorseJourney
The more time you spend with the horses, the more you will become aware of your emotions, and the deeper you are able to dive ... and the bigger the reward will be.
Three walks of around 16 km a day. Two days in between with shorter walks and time to swim, meditate, and just be in the loving presence of the horses.
Custom HorseJourney
If you like to come walking with your own group and want us to create something specifically for you,
contact us
.
All HorseJourneys start in Barao de Sao Joao, Algarve, Portugal at 09.00

The 5-day journeys end on the last day at 20.00 PM.

Good shoes and a hat you need for sure. More details are in the
FAQ.
Food (vegetarian) is all-inclusive.

During the walks, your luggage will be brought from camp to camp by car (except for a small day pack with your water, etc.).
TEAM
Meet the walkers
For this life changing experience you can build on our experienced and dedicated co-walkers who guide you, each step of the way.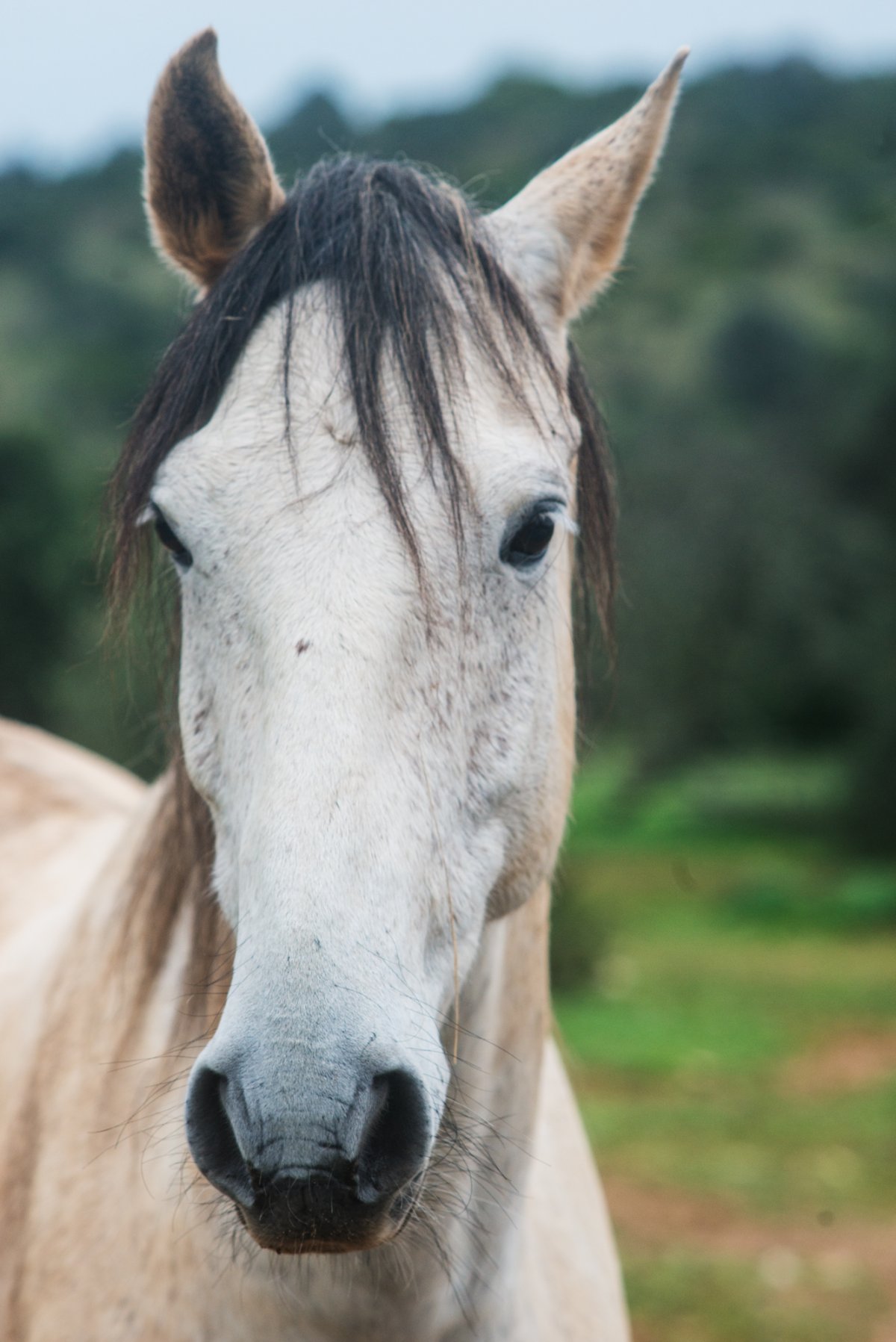 Flame
Rescue
Our alpha male. He was a 'wild ' horse rescued from slaughter in 2014 when he was 2 years old. He learned us a lot about horses. 'He can make big boys feel small and small boys feel big.'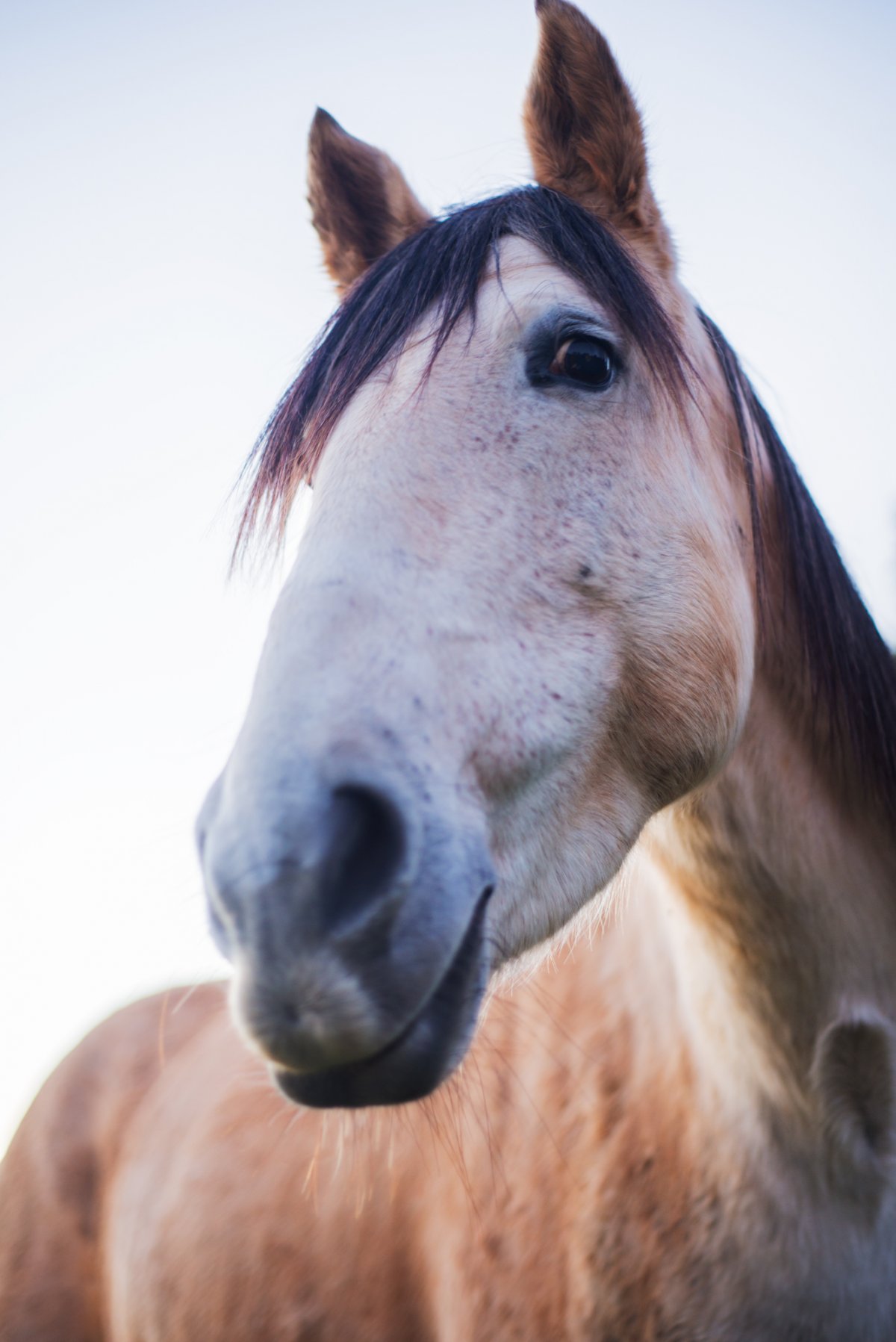 Maya
Rescue
She came in wounded, skinny, and scared of people and lost her foal 2 days before we got her in 2017. After lots of love and patience, she became the lead mare. All the horses follow her blindly.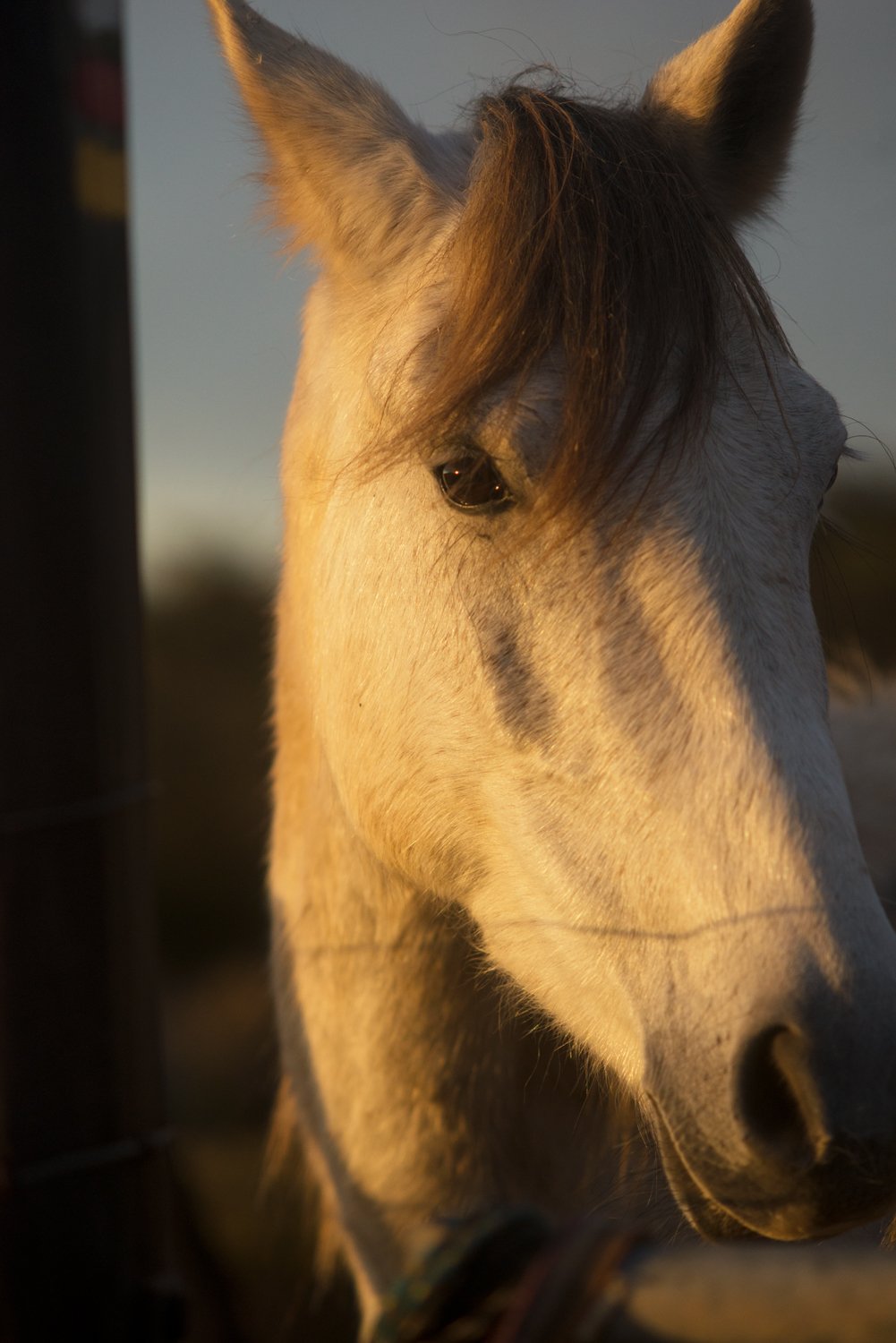 Boneco
Rescue
Boneco joined us in 2022. He was found on the side of the road, left to die from maltreatment. After 3 months he joined us because he became aggressive to humans. He became a real sweetheart.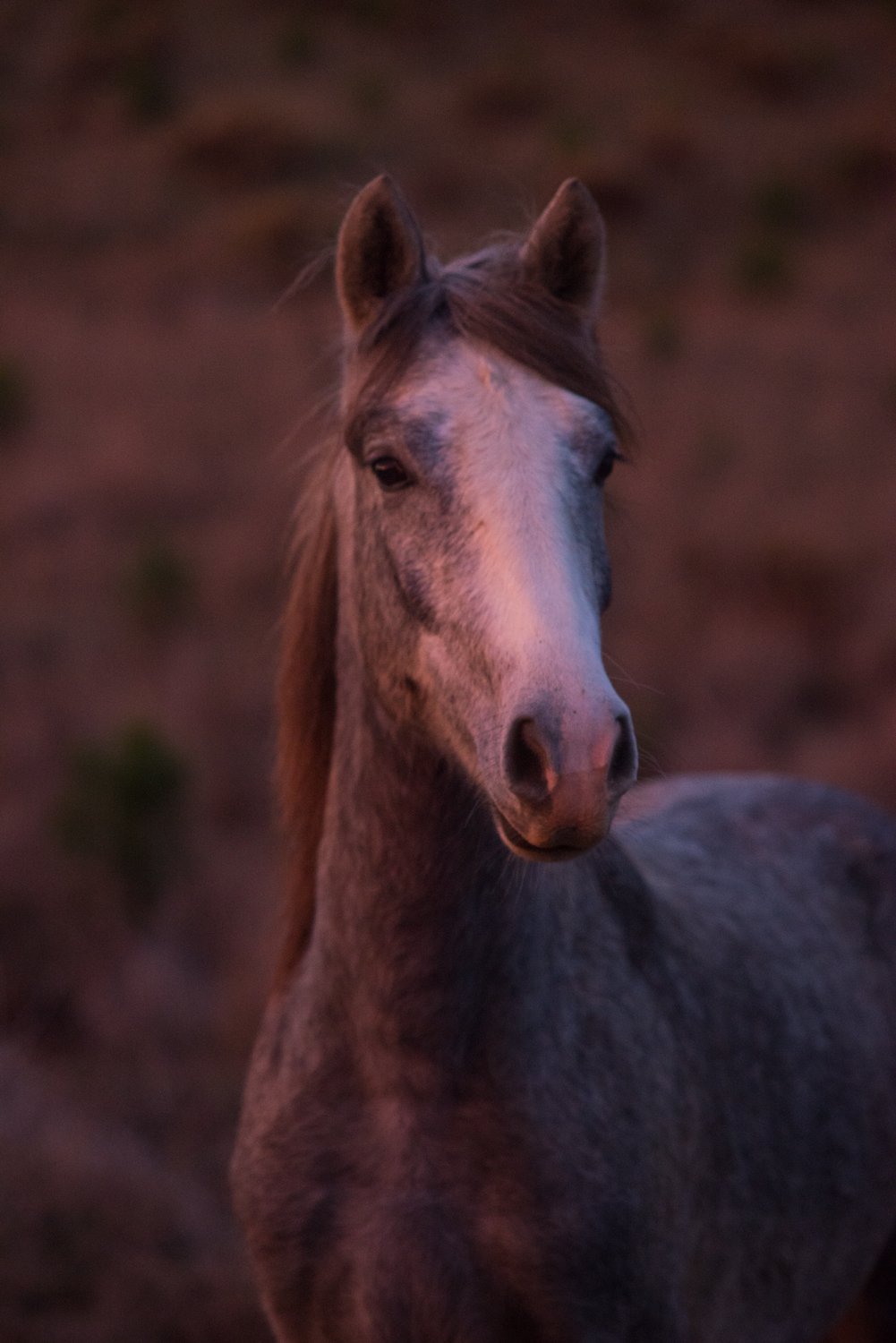 Luciano
Happy soul
Lucky Luciano is born dark brown but is grey at the moment and will turn white like his mom Divina. He is a sweet soul who likes to play and chew on everything he can get his mouth on and test you out.
Rocky
Happy being
Rocky came to us, together with Divina and Luciano, as an orphan foal when he was just 1 month old. We became his substitute parents. He loves to get cuddles and he will ask you for it. He is the bravest little horse.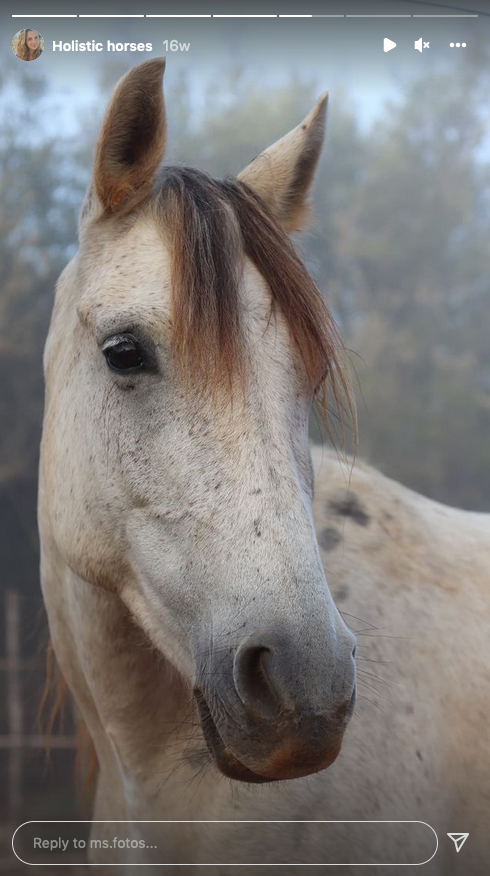 Divina
PROFESSIONAL
Divina suffered a hard life pulling carts for the gypsies until she was freed. After her rescue, she gave birth to Luciano in freedom but she wasn't free from her mental scars yet. Ooh, so much has changed since then.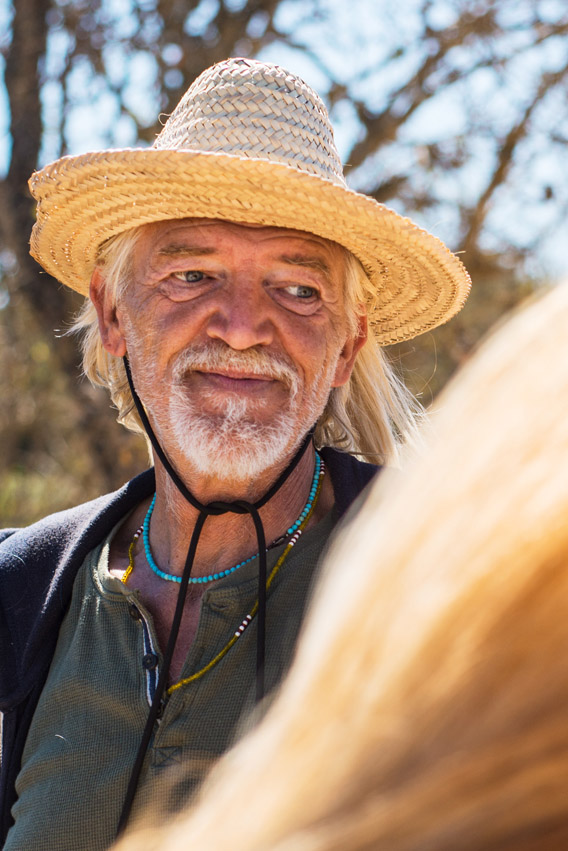 Sakshin
Host
The horseman. He makes sure that the herd keeps moving and that you get the guidance and experience that you need. He will help you to understand the messages of your horse and take the lead.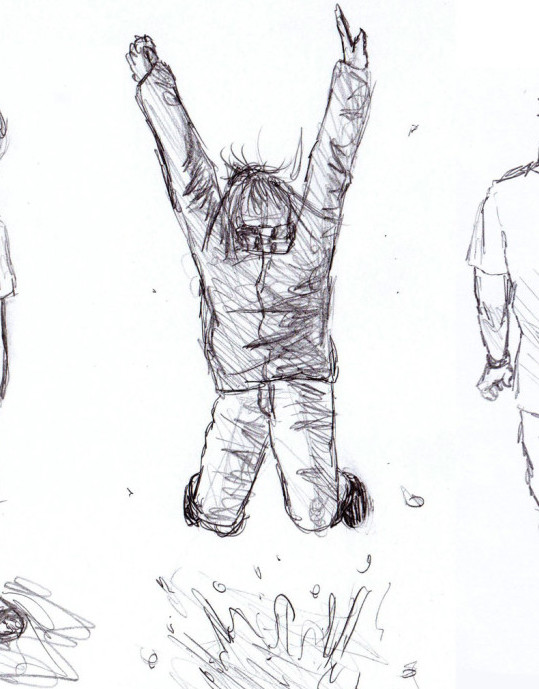 You
Guest
Are you drawn to horses? Would you like to deepen the connection to them, yourself, and nature? Are you up for a challenge to walk with us for 5 days through the South-West Algarve?
Join us for a magnificent journey.
Dates:
For 2023 we only have one planned 5-day journey in October. You can
book here.
Contact us
for more information.
We are looking forward to welcoming you to the herd.