Horse journeys
HorseJourneys
1, 3, or 5 day journeys
Join us on a journey by foot through the raw and immersive nature of the South-West Algarve, with a horse by your side.

A beautiful and insightful experience.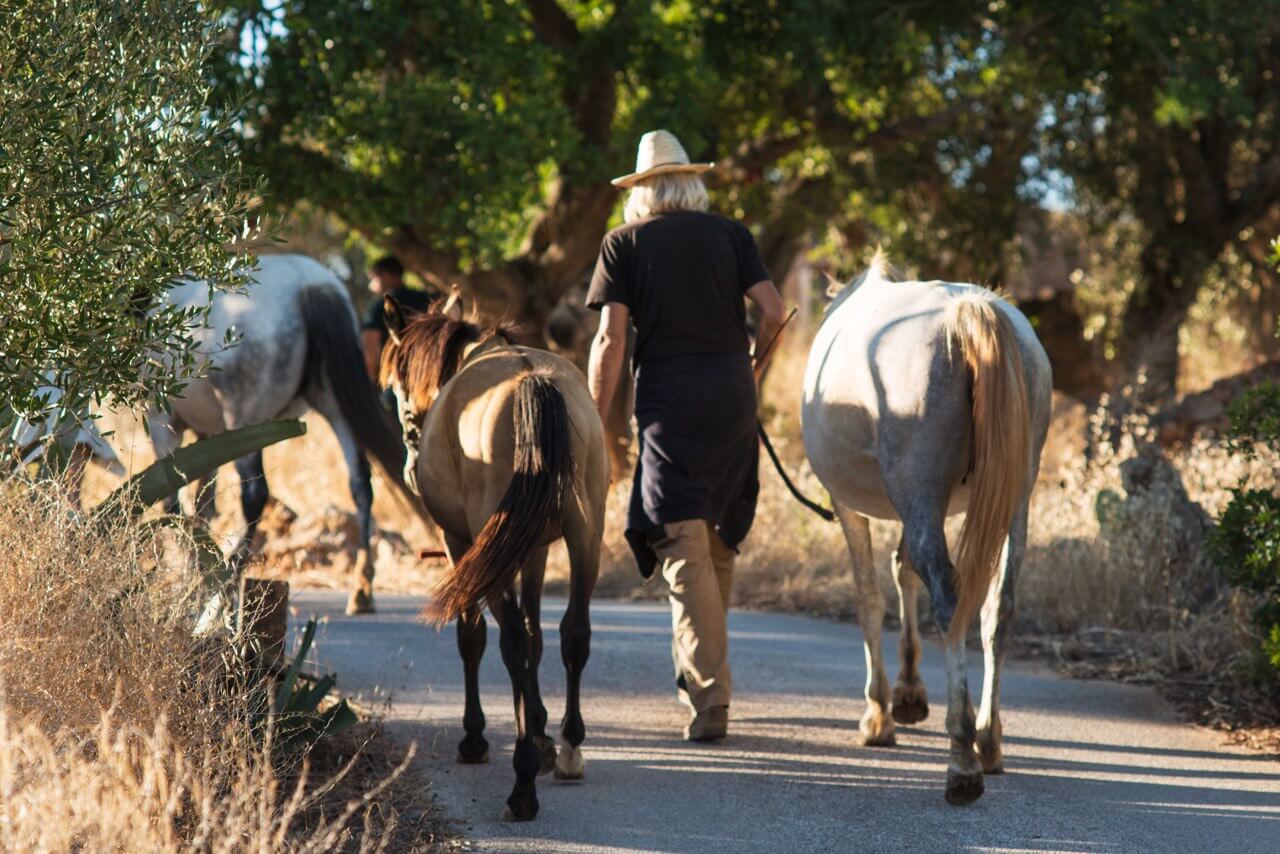 HorseJourneys
Creating memories that last forever.
The HorseJourneys
Being with horses has a healing effect on us humans. They are magical creatures full of wisdom, peace and power at the same time. Their big and pure hearts leave no-one untouched.

They ask us to be authentic and to stand in our power.
They ask us to be ourselves, to be present and alert.
They ask us to communicate clear and kind.
All the above will develop and grow during the journey. Walking with a horse is a totally different experience than riding a horse. You have eye-contact and you are equals so the journey will really be walked together.

These journeys are suitable for people who have never been close to a horse before.
We will make sure you feel safe and we will assist you with interpreting the horse language and help you find your way in leading the horse.

We will embark on an inner-journey where there is enough time to reflect and share, and enjoy the beautiful nature of the Western-Algarve with a horse as your buddy, every step of the way.

It's a journey. It's a walk. It's reflective. It's inspiring
Horses are a mirror to the soul. They reflect your State of Being. Thus making it easier to see how you are really doing. You might come in with a heavy burden and end the journey light as a feather.

Let the horse be your guide to find the answers within. Later at the campfire (only in winter due to fire hazard), there is time to share your feelings and findings with the group.
More ...
HorseJourneys
Walking is the pace of the soul. But with a horse by your side, the souls walks a bit quicker.
Get yourself on the list

And be the first to get informed about new organized journeys.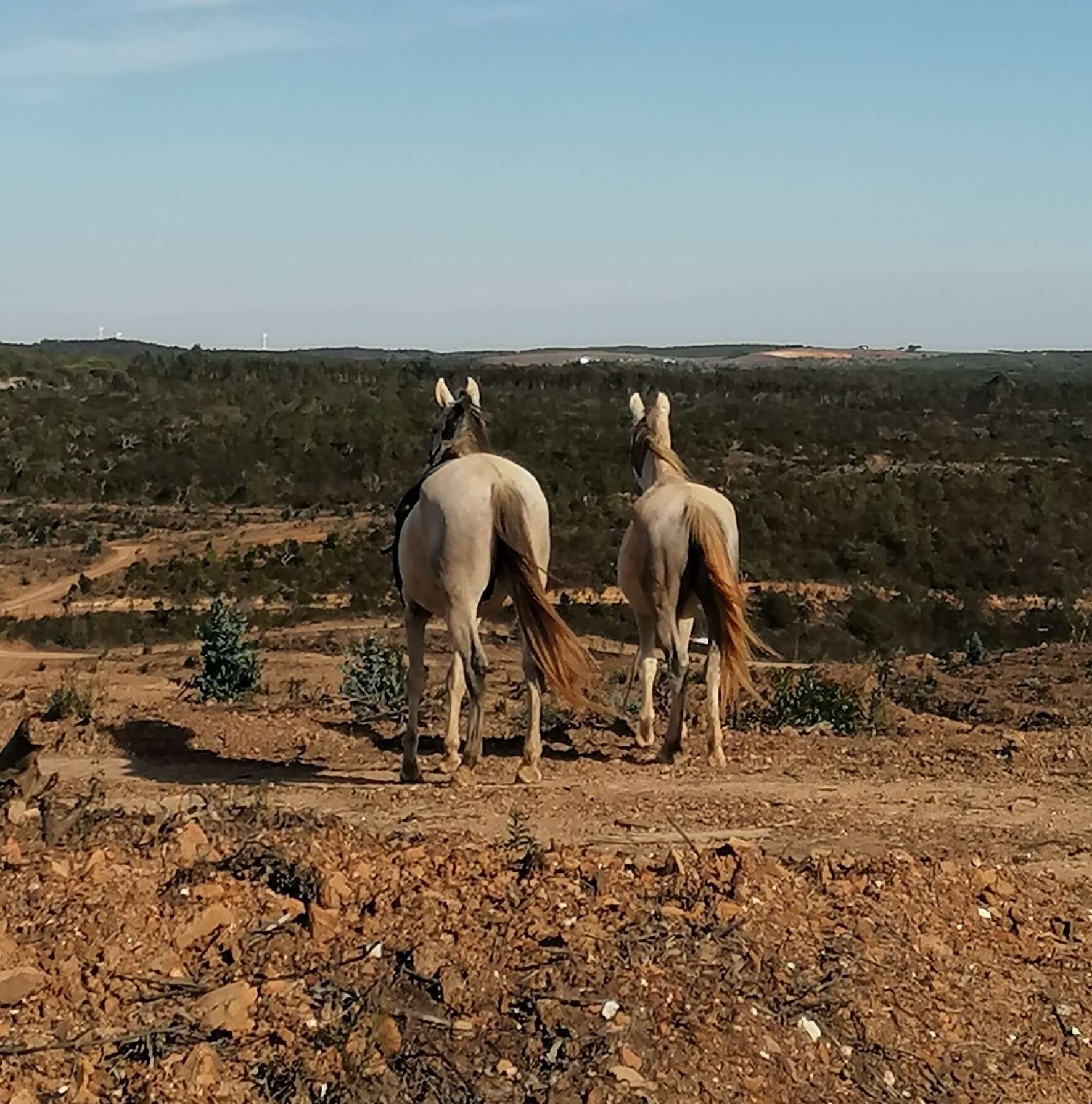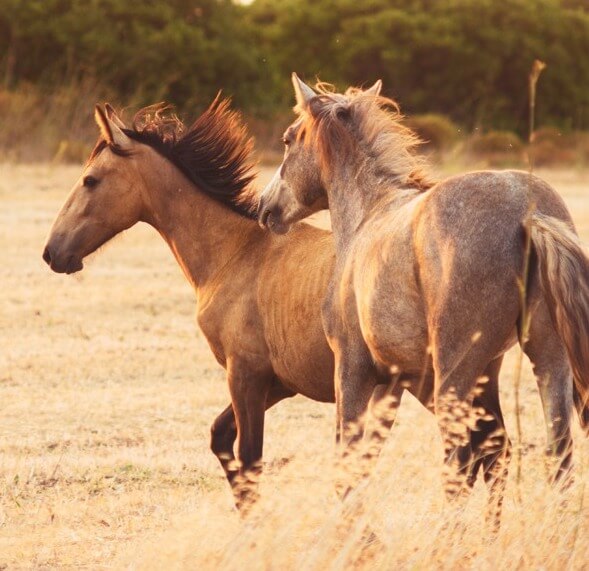 'Made to measure'

Beside the HorseWalks and the HorseJourneys, we can also organize a journey 'made to measure' for you, and your collegues, family or best friends. Minimum amount of participants is 3 and the maximum is 5.
Contact us
for more info about this feature.